The Future of BIM Construction Trends, Challenges, Adoption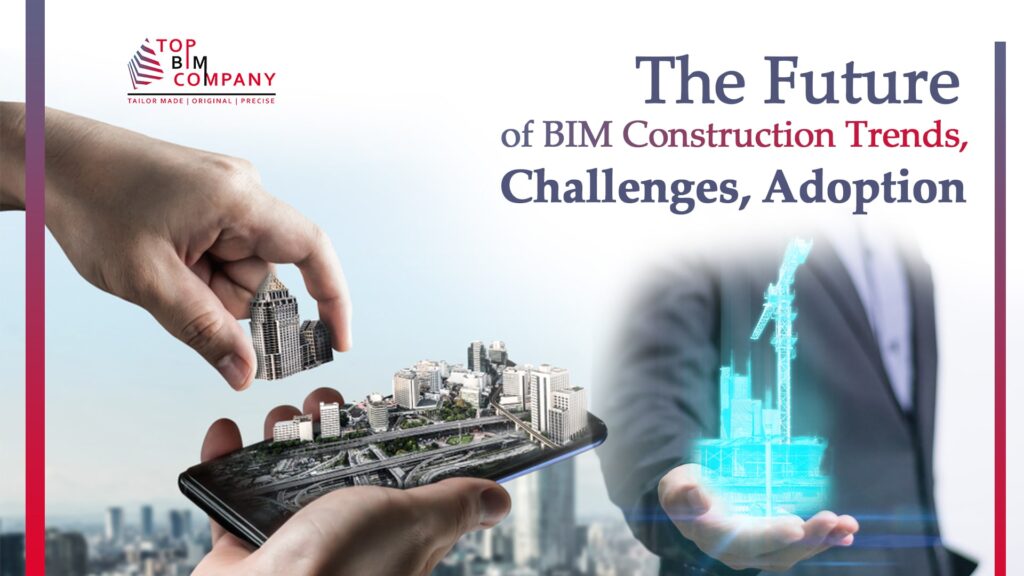 The future of construction is building information modeling (BIM)
Building Information Modeling (BIM) is overturning the practices and technology in the AEC industry for good. The future of BIM in construction is much more than what it is offering right now. Even now the BIM adoption throughout the construction life cycle is not happening to the fullest.
BIM For Project Management– Get started with BIM today and see the difference it can make in your projects.

With the current scenario, BIM software like Autodesk Revit, Graphisoft, and Archicad is used for BIM Modeling, BIM coordination, and the creation of drawings in specified Levels of Detail (LOD).   
BIM implementation across the entire construction lifecycle is still not uniform in the AEC industry. While BIM is used for designing, it is still underutilized for things like planning, building, and keeping things running smoothly.   
The future of BIM is just not about simply executing it, but it is more about the advanced level of BIM that will help to automate the whole construction process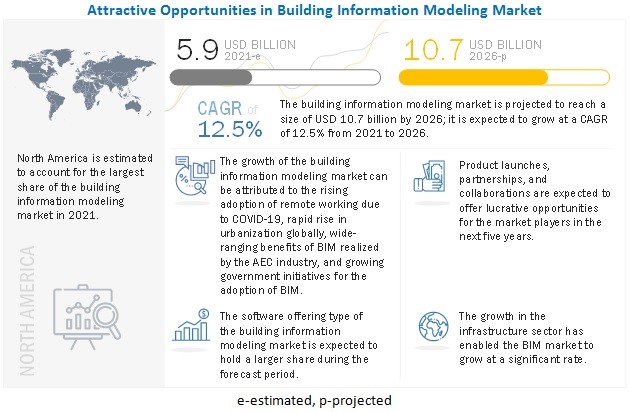 Although the name BIM Building Information Modeling did not enter common usage until the early 2000s, the idea of BIM was initially presented in the 1970s. Companies like Autodesk were among the first to offer BIM software. The advent of the digital age, however, has elevated its role in determining the AEC (Architecture, Engineering, and Construction) industry's destiny. 
To understand the future of BIM in the AEC industry, we must analyze what is the presence of BIM technology. According to Dodge Data and Analytics, 82% of BIM users say that they have gained a positive Return on Investment (ROI) through BIM implementation. But even then, the situation of BIM adoption in the AEC industry is very less because of various factors.  
According to the report of JB Knowledge 2021, only 29% of firms have a dedicated BIM department, and 59% of companies state that their workforce doesn't have the skills needed to work with BIM and digital construction.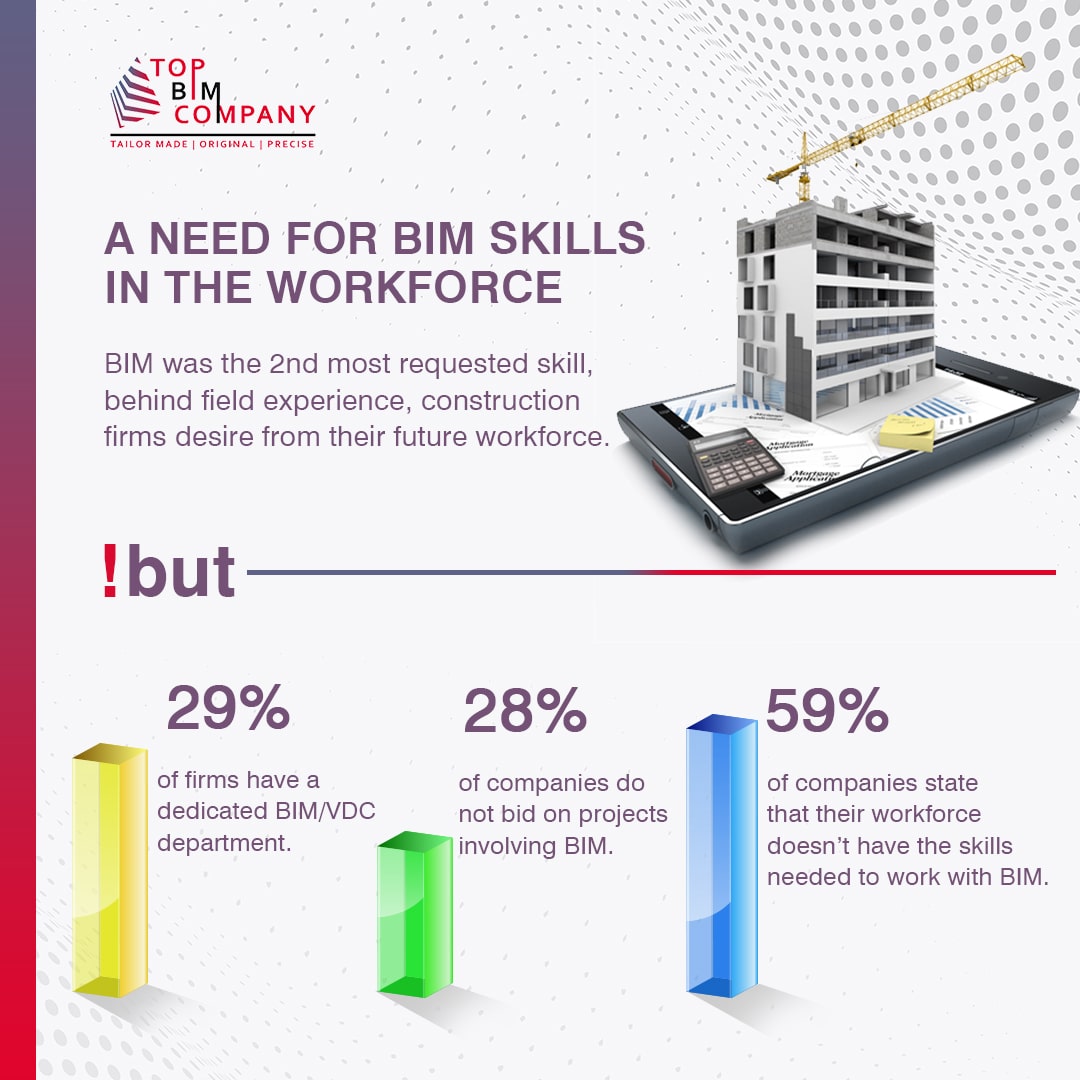 BIM Mandatory for Government Projects 
As the AEC sectors around the world learn more about BIM Virtual Design and Construction's benefits, the number of countries adopting it has started to rise, too. 
Companies in UK can only bid on government contracts if they meet BIM Level 2 standards. The federal government's push for BIM modeling construction is influencing even the smallest businesses to adopt the practice. 
The Building Construction Authority (BCA) in Singapore has made it essential to submit BIM models to receive regulatory permission for any development. In European nations including Germany, France, and Denmark, BIM is a required procedure in government projects. 
In 2010, Wisconsin became the first state in USA to require the use of BIM for all government projects with a budget of $5 million or more, as well as for all new buildings with a budget of $2.5 million or more. 
The future trends of BIM construction  
Building architectural design and team collaboration processes involved in building construction projects have been made simpler by BIM. New trends are emerging constantly in the always evolving BIM sector. Modern trends are helping to shape how BIM projects will develop in the future. Here are a few of the most significant BIM trends.
AI BIM: Future of BIM Automation
BIM construction software employs AI to analyze data, identify patterns, and then make informed decisions about how to best automate and optimize the model-building workflow.
Artificial Intelligence (AI) plays a crucial role in BIM by forecasting potential issues. Through the use of AI, Building Information Modeling solutions companies have proven their ability to take BIM trends to the next level and advance as an industry.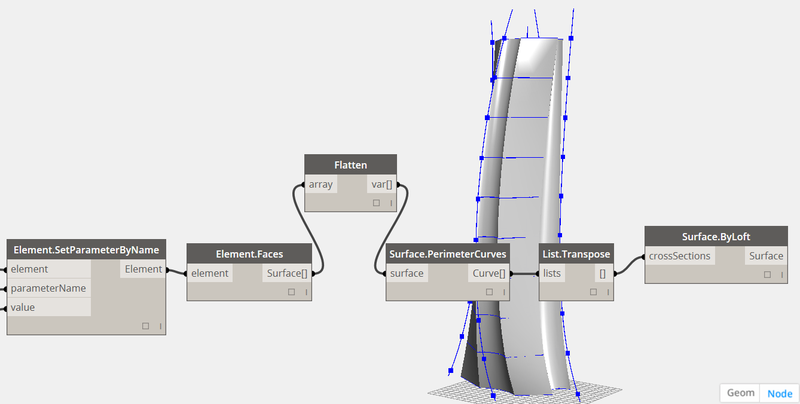 AR/VR: Future of BIM Visualization
Real-time, full-scale visualization, and augmentation made possible by AR/VR technology or BIM VDC construction are allowing construction industry stakeholders to streamline their work in the virtual environment.
Despite challenges like as high hardware costs and a general lack of knowledge, the cost of AR (Augmented reality), VR (Virtual reality), and MR (Mixed Reality) is predicted to reduce in the next years, making them an integral component of the construction industry of the future. 
Source of Video: Tejjy Inc
Digital Twin: Future of BIM Facility Management
Better times are ahead for facilities management because of the advent of digital twins. When used with BIM collaboration, a digital twin of a building can be created.
In order to get insight into energy and water consumption trends, room occupancy, HVAC utilization, and other crucial aspects of facility operations, digital twin facility management software combine dynamic and static data from many sources in 3D models.
Also Read: Digital Twinning For Smart Facility Management
Building facility managers can use this information to improve the living conditions in the building by making necessary adjustments to the buildings' systems whenever required. 
Connected BIM: Future of BIM Management
As more and more businesses move toward adopting BIM, the need for skilled BIM managers grows. With the use of connectivity technologies, building information modeling (BIM) can act as a nexus for all parties participating in a project to share information and collaborate. Maintaining open lines of communication between design teams, building teams, and construction managers are challenging.  
Connected BIM is reviving optimism in the AEC industry by improving decision-making, system efficiency and quality, predictability, and the motivation to innovate. BIM construction management software like BIM 360 construction is used for BIM management. 
Building Information Optimization
As an alternative to sketching out walls, doors, and columns for what we believe to be a good design, we will provide the computer guidelines instructing it to provide us with the shop drawing, optimal layout, structural load bearing capacity, and thermal efficiency of a structure. What once took months can now be accomplished in a single day.
---
You Must look – One-stop solution for all of your shop & fabrication drawing needs
---
3D Printing and Modular Construction
Modular and prefabricated non-residential building construction is seeing a rise in the use of 3D printing technologies. Businesses that specialize in the construction of modular and prefabrication of commercial buildings are increasingly turning to 3D construction printing to produce building components and even print entire structures.
At a Compound Annual Growth Rate (CAGR) of 7.1%, the market for modular and prefabricated non-residential building construction is forecast to reach $88.20 billion in 2026. 
Construction Robots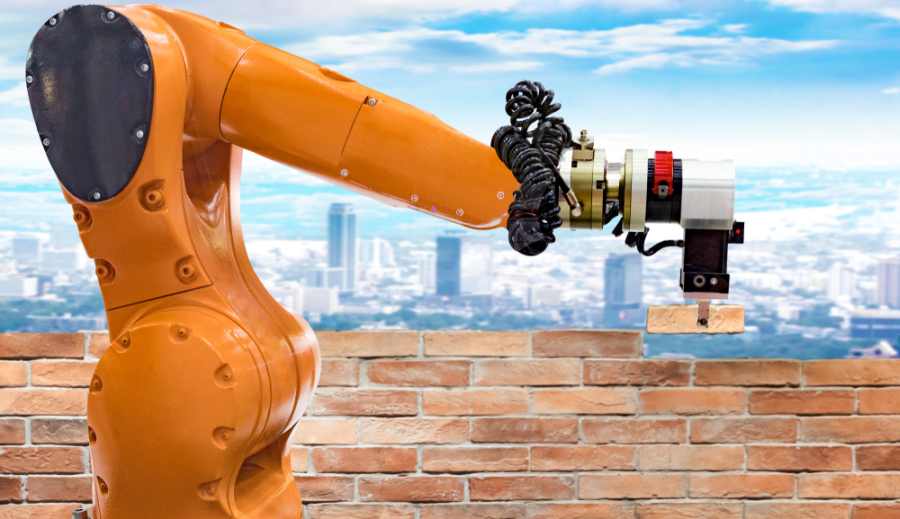 The Semi-Automated Mason (SAM) is a construction robot developed to improve productivity on building sites. SAM's developers say the robot, can lay 800 to 1,200 bricks in a day, whereas even the most competent human mason can only manage 500. 
Challenges in BIM Adoption
USA has lagged behind other countries in its adoption of BIM technologies. Expertise within the organization is necessary for the successful adoption of BIM. It requires a shift in the company's culture and methods. The time and money required to fully utilize BIM have limited its application to just the largest, most innovative building and infrastructure projects.
Read more about the most common BIM adoption challenges

Future of BIM for Contractors
Building contractors can look forward to favorable developments in BIM's future developments. Building information modeling (BIM) assists in the process of streamlining the building construction process for contractors. 4D BIM Scheduling services helps to create construction simulation videos and animations, which aid to streamline the materials arriving at the site as well as the labor that is being done there.  
Construction BIM empowers contractors to efficiently manage the construction process by providing them with a Common Data Environment (CDE) that is enabled by the cloud, as well as the capacity to collaborate and coordinate design.
The shortage of people in the construction business who are knowledgeable about and experienced with BIM is one of the obstacles that must be overcome before BIM can be widely used in the construction sector.  
The successful implementation of BIM requires a certain level of competence within the company. It necessitates a shift in the way that the organization goes about its daily operations. Because of the time and money required to leverage BIM, its impact has been limited to larger corporations and more forward-thinking projects. 
Adoption of BIM as a standard in the construction industry 
The use of BIM is becoming increasingly required by law in several countries for public infrastructure projects. The government of UK, for instance, has mandated that all publicly funded projects utilize BIM Level 2 by the year 2020. 
Also Read – BIM Levels Explained
Increased use of cloud-based BIM platforms 
Advantages of cloud-based BIM platforms over conventional desktop software include streamlined communication, instantaneous data access, and increased safety. We are expecting a greater variety of cloud-based BIM systems to become accessible as more construction professionals adopt cloud-based solutions. 
Expansion of BIM into new sectors 
BIM has traditionally been used in the construction industry, but we can expect to see its adoption expand into other sectors, such as infrastructure and building operations. For example, BIM can be used to manage the maintenance and repair of existing buildings, enabling stakeholders to track the condition of assets and plan for maintenance and upgrades. 
Continued integration with emerging technologies 
BIM is already being integrated with other emerging technologies, such as virtual and augmented reality. In the future, we can expect to see BIM integrated with other technologies, such as Artificial Intelligence and Machine Learning, enabling stakeholders to analyze data and make more informed decisions. 
BIM Will define the future of construction industry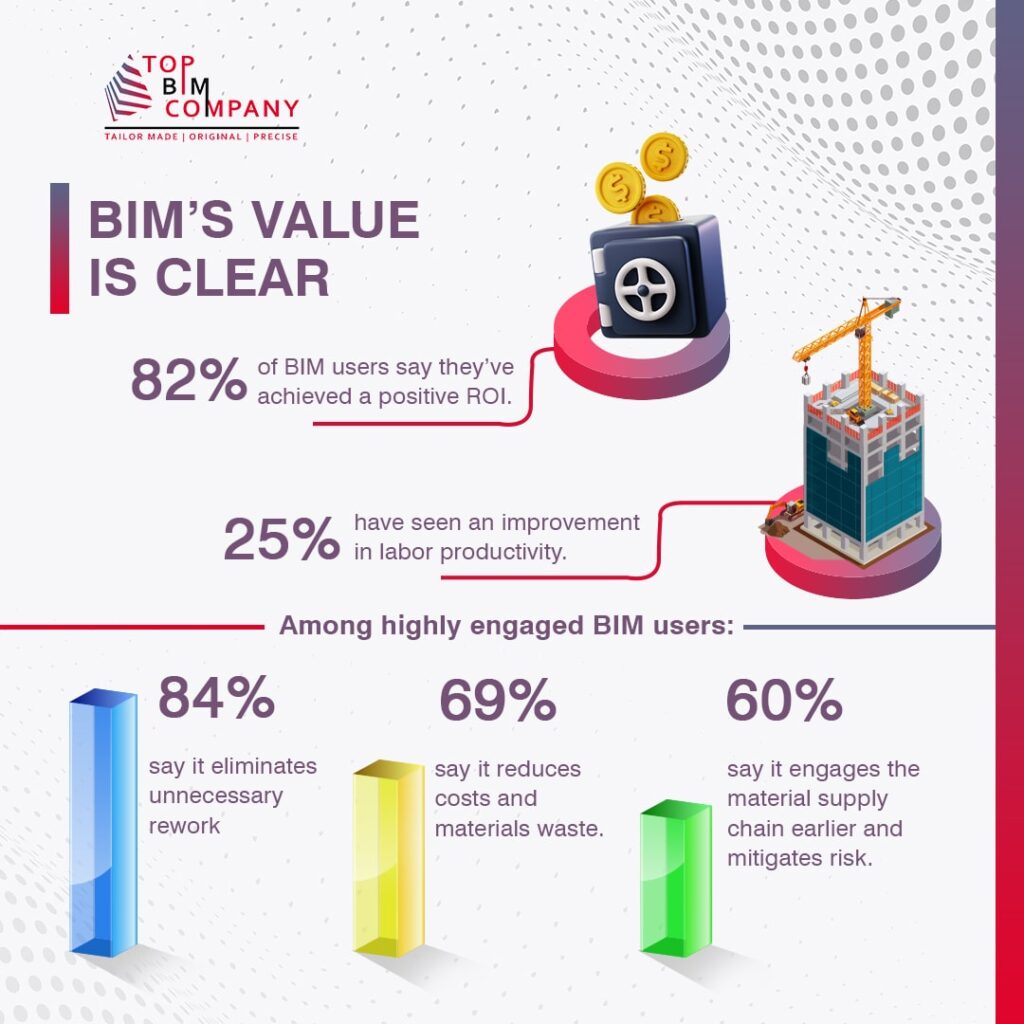 BIM not only improves technologies but also alters building planning and design. It is this solid foundation that has allowed architects and engineers to explore innovative ideas in a risk-free environment. There is no doubt about the value BIM is adding to the AEC industry. According to Dodge Data and Analytics, 82% BIM users confirm that they have receive positive Return on Investment (ROI). 
Five ways BIM is influencing the AEC industry's future:
Project completion in less time
Cost reduction and fewer hazards.
Enhanced customer experience and elevated constructions
 Enhancing long-term viability.
A safer turnover of the structure.
The Future of BIM in construction is bright. The architecture, engineering, and construction industry is heading in the direction of widespread use of BIM. Because there's no way around it, every AEC company might as well adapt.
Building owners and contractors should ensure that they hire the right BIM company for futuristic building design solutions.
---
Further Reading: